When did we start drinking gin?
It may come as a surprise to you that gin, which we think of as a quintessentially British product, was first documented as a medicinal drink in the Netherlands, Flanders, Italy and the south of France in medieval times, But it probably existed even before then, although we have no record of it.
In the Middle Ages, alcohol was not intended for pleasure or partying; it was generally distilled in monasteries for health purposes. The forerunner of what we call gin was a fiery concoction made from malt wine or spirit and flavoured with juniper berries, well-known for their diuretic properties. It seems highly improbable that nowadays we would find this beverage very palatable.
The importance of juniper
Gin's name comes from jenever (Dutch) or genièvre (French) which mean juniper. Juinperis Communis is still a popular flavour in gin nowadays. You need to make sure you have the right junipers though, as there are a few poisonous strains of this berry…….and that 's definitely not the type of intoxication you are looking for.
It is claimed that the expression dutch courage comes from gin-drinking British soldiers fighting in Antwerp against the Spanish Empire. The fighters would fuel their courage with a shot of jenever before a battle. Dutch courage is still in use and refers to the (often false) confidence that drinking alcohol can provide.
But why were the British soldiers fighting ? They were embroiled in what became known as the Eighty Years War (1568–1648), also known as the Dutch War of Independence. This was a political and religious conflict, where the British soldiers were a Protestant ally fighting alongside Protestant Netherlands, Belgium and Luxembourg set against the huge and powerful Catholic Spanish Empire.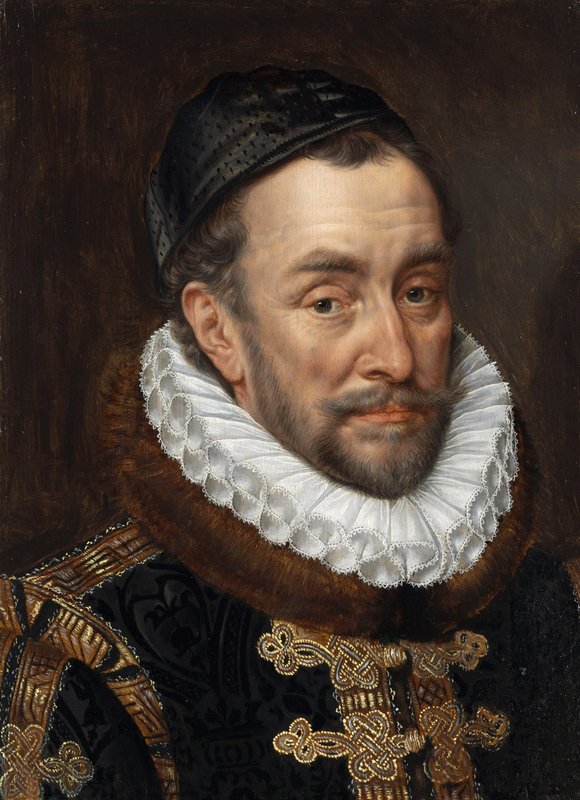 Gin takes over
So why is this relevant to gin? To cut a long story short, the Dutch William of Orange eventually became King William III of England (also known as William II in Scotland, don't ask.) The Catholic King James II had antagonised his subjects so much that he was deposed in 1688 and the Protestant William of Orange was invited to take the throne.
And William brought us gin. In a big way.
In the 17th century a precursor of our modern gin was already being sold in Dutch and Flemish chemists. For medicinal purposes only, generally aimed at gout, or kidney and stomach problems.
But gin had other connotations. It was promoted as a "Protestant" drink, not only for fuelling soldiers in battle, but as an alternative to "Catholic" French wine and cognac, which were heavily taxed to dissuade consumption. Furthermore, the goverment encouraged gin drinking as no licence was required for its production. Basically, anyone with access to the ingredients and the know-how was able to produce and sell it. Gin drinking became hugely popular, especially in London, leading to what is now known as the Gin Craze.
Mother's ruin
We need to remember that what is referred to as "gin" in the eighteenth century was really a blanket term for any type of alcohol distilled from grain. Royalty and the aristrocracy drank high quality gin as a fashion statement; the poor drank the cheapest "gin" on offer because it was a cheap means of release from their squalid surroundings. It also has to be said that a pint of this type of gin was cheaper than a pint of beer, and even potentially safer than water, as the drinking water supply, especially in cities, could be polluted.
But as often happens with these things, it all got out of hand. Gin shops appeared all over England, and gin was also often sold by street vendors. London in particular had a gin drinking problem of epic proportions, resulting in drunken chaos on the streets. In deprived areas, gin was a cheap and readily available drug that would help someone forget their hardship. Unsurprisingly, the number of alcoholics soared and shockingly, large numbers of children died of alcoholic poisoning.
The government found themselves obliged to pass five different Gin Acts in the space of twenty years in order to control the gin drinking they had actively promoted earlier. As the measures got tighter, the illegal distillation of gin proliferated, often with toxic ingredients such as turpentine added to the mix. Lovely.
To warn against the consequence of uncontrolled gin drinking in 1751 William Hogarth created the prints Gin Lane and Beer Street – see above. Beer Street shows happy, prosperous people. Gin Lane shows madness, violence, drunkenness, starvation and infanticide. There was, in fact, a real life case of a mother who killed her infant daughter in order to sell the child's clothing for money to buy gin. This gave rise to the expression mother's ruin in relation to gin, an expression still with us today.
However, if you think about it, it was actually the elite of Beer Street who had set the gin drinking in motion in the first place.
In conjunction with the last Gin Act of 1751 and the increasing cost of grain, the Gin Craze was finally over by the late 1700's.
In 1830 Aeneas Coffey revolutionised the distillation of spririts with the invention of the column, continuous or Coffey still. This allowed for a much cleaner, purer tasting alcohol to be produced. It became popular in Scotland for making whisky, and England used the still for manufacturing gin. This created a dry style of gin, known as London gin, still popular today. During this time, gin became gentrified, and the madness of the Gin Craze was practically forgotten.
In the nineteenth century, when British army officers were stationed in India to defend the now defunct British Empire. Malaria was a constant threat and the officers were issued with quinine to prevent them from it. The only problem was, the quinine tasted bitter and unpleasant when the powder was mixed with their carbonated water.
Some bright spark (to whom, if you are a gin and tonic drinker like me, we should be immensely grateful) had the idea of mixing the quinine and tonic water along with his gin ration and sugar and lime. And so the gin and tonic was finally born.
Today gin is a multi-million pound industry with an immense range of different brands and styles. A wide variety of flavours can be added to both the gin and the accompanying tonic.
The history of gin may have had its ups and downs, but it has never had a dull moment.
G and T anyone ?