Our furry friends
Cats and dogs are our treasured companions, generally regarded as family members not only in England, but in many countries across the world. They have been of service and company to humans since the world began. Hardly surprising then, that cats and dogs appear so many times in idioms in the English language.
Cats
Let's start with furry felines and how their behaviour is reflected in English expressions.
" Like the cat who ate the cream" ( or the canary, in another version).
Anyone who knows cats has seen that satisfied expression after they have enjoyed a good meal, especially when it consisted of something they weren't supposed to eat……humans have been known to wear rhis expression too.
"Look what the cat dragged in"
And to the chagrin of their owners, cats are wont to bring them little "gifts" that they have hunted – generally small creatures in a not very salubrious condition. And the expression is used to denote someone who is not welcome, and/or in a pitiful state.
"Like a cat on hot bricks" (or a hot tin roof)
A cat on walking on bricks or a hot tin roof would be agitated and jumpy. This expression is said to date back to the 14th century, when the expression had the cat walking on a bakestone, a large stone which was heated to cook bread. And some of you will immediately think of the Tennessee Williams play pictured above, which was made into a film in 1958 starring Elizabeth Taylor and Paul Newman who played. yes you guessed it, agitated and jumpy characters.
More Catty expressions
According to the Merriam -Webster dictionary, the word catty was first used in 1598 and has come to mean spiteful or malicious. But I can understand why a cat might be upset if it found itself in the followng situation
"Not enough room to swing a cat "
This is used to talk about a small confined space, so why would anyone in their right mind swing a cat in it?? One theory is that it actually refers to a cat o'nine tails whip, which was used to punish sailors in the Royal Navy in the 1600's. There was no room to swing the nine-tailed whip in the tiny cabins so the flogging would take place on deck.
"Cat got your tongue?"
This is a popular expression from the 1960's and 70's, usually addressed to someone who is inexplicably silent. But why are cats blamed for someone's loss of speech? The first theory goes back to the cat o' nine tails in the 17th century, on the premise that someone who had been whipped with this nasty instrument would not be much inclined to speak. Hmmm. Or you could choose to believe that witches' cats had the power of removing someone's powers of speech, so that they could not report the offending witch to the authorities. And yet another theory harks back to the Ancient Egyptians who are said to have fed the tongues of delinquents to cats.
As "cat got your tongue?" was first seen in print around the beginning of the 20th century, all of these theories are pretty unlikely. Don't believe everything I tell you.
These are just a handful of phrases that involve our feline friends- there are more. But my personal favourite is the the cat's pyjamas.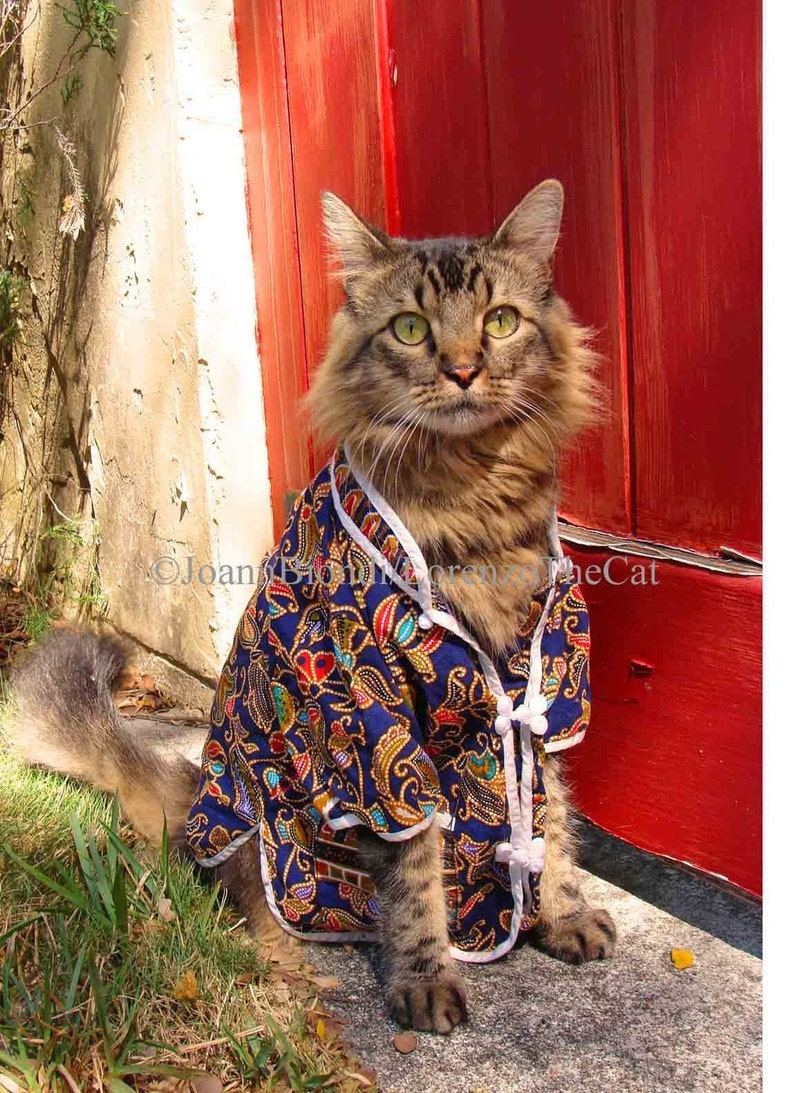 This expression dates back to the Roaring Twenties when there was a trend for inventing nonsense expressions using animals and anatomy – the bee's knees, the fleas's eyebrows, the pig's wings, the elephant's instep……. Only a few of these expressions have survived until today, and all of them are used to mean something outstanding. The "bee's knees" is used more in the U.K., whereas "the cat's whiskers," "the cat's meow" and the marvellous idea of the cat's pyjamas became more popular in the States.
I categorically wish you all a good day.
Coming up next ….. dogs !