The Victorian era
The Victorian period ushered in a period of great change and upheaval. The Industrial Revolution meant there was a great population shift to cities, and it was a time of great innovation and prosperity for those who had opportunities.
Nonetheless, it hardly needs to be said that the poor were never far from danger – malnutriton, filthy surroundings, and dangerous jobs just for a start. But it is also fair to say that some level of danger hovered in several areas of life, not just for the poor (who undoubtedly suffered the most), but for all members of society. These dangers also contributed to the high level of infant mortality during this period.
Dangerous additives
It's difficult to imagine a kitchen without all our contemporary domestic appliances – but that's exactly what a Victorian kitchen was like. Fridges would not be in common use for the wealthy until the following Edwardian era, and despite the Victorian claim of prizing cleanliness, there were no health and safety regulations or standards. As you might imagine, food poisoning was quite common, and was usually referred to as a bilious attack.
A substance known as boracic acid, which today is a component of insectides, was used by Victorian milk sellers to "purify" milk that had gone off, removing the sour taste and smell. As you may well imagine, consuming boracic acid is not the best of ideas. Not only can it cause vomiting and diarrhoea, but even worse, it masked the presence of bovine tuberculosis, an infectious disease that thrived in unpasteurised milk – remember mass produced pasteurised milk was still in the future – and this caused deformity and death. The estimation of deaths of Victorian children from this disease stands at approximately half a million.
Another food staple, bread, was also adulterated with alum, an aluminium based compund, used today in detergent. It's already not sounding like a great idea, is it ? Alum was a bulking agent used to make bread whiter and heavier, and therefore more appealing. However, it led to health deficiencies and more importantly, caused bowel issues such as constipation or diarrhoea, the latter frequently fatal for children.
Feeding bottles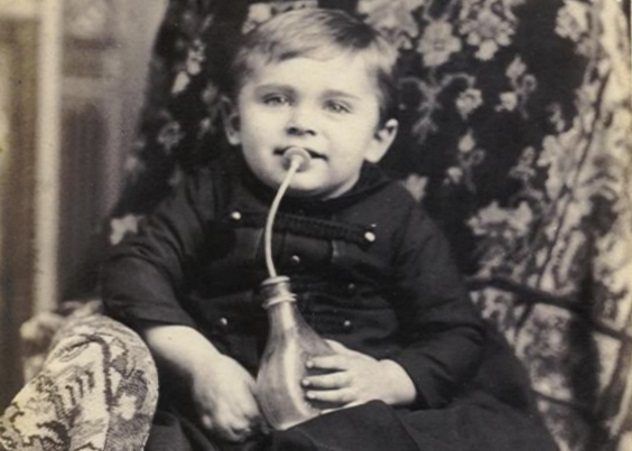 Feeding bottles for young children have been around for thousands of years, made from animal horns or pewter or even leather. The Victorian version was made of glass or earthenware, with a rubber tube inside fitted with a teat. The bottles were cleverly marketed with names such as "Little Cherub" or "Princess" and were a great hit with mothers.
Nevertheless, the bottle was highly dangerous. The tubing was difficult to clean and the general thinking was that it only needed cleaning once in a while. The tube, in conjunction with warm milk, created a very effective place to breed bacteria. Doctors condemned the feeding bottles, which began to be known as killers or murder bottles in medical circles, but sadly, many women were unaware of this and still bought them. Little wonder that infant mortality was so high.
Wallpaper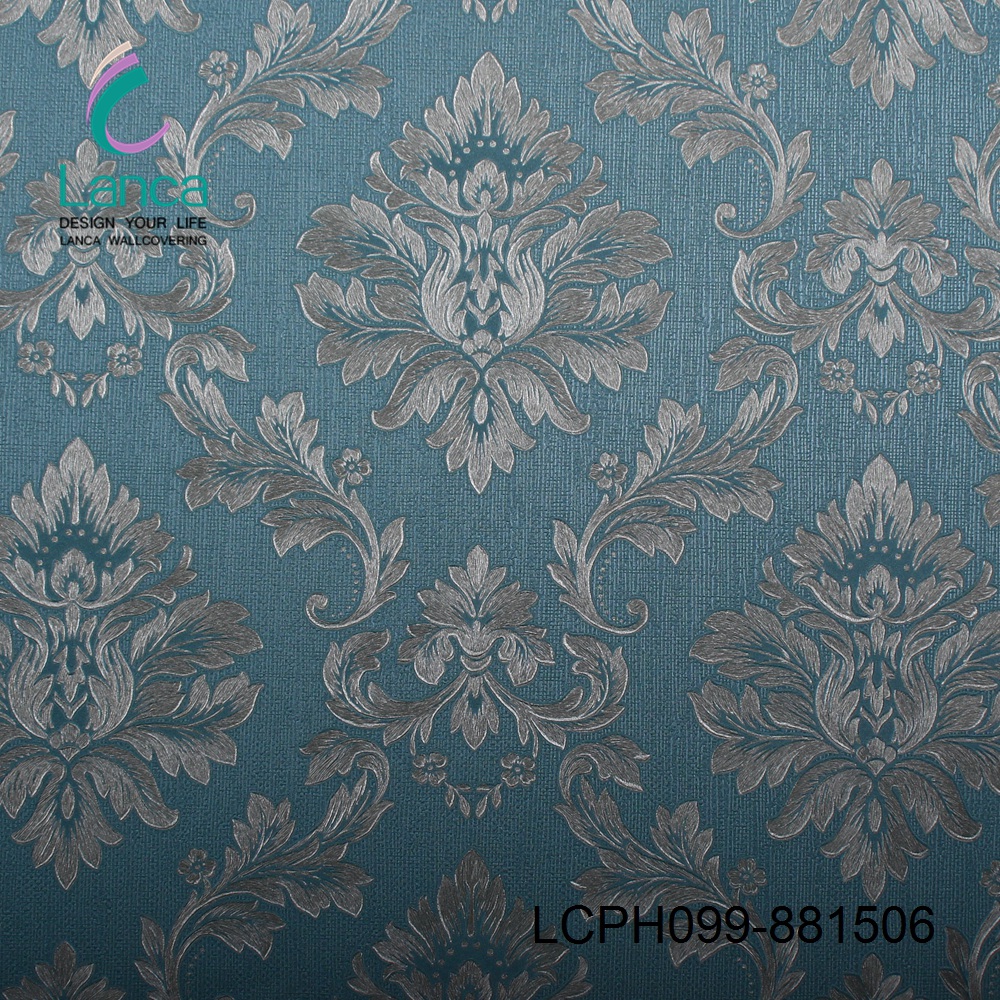 Much as it may surprise us today, the Victorians were happy for arsenic to be used in small doses in their medicine, their clothing, their face powder, their wallpaper and even their food…..and poisonous stuffs such as caustic soda or carbolic acid were often sold in the same packaging as other harmless foodstuffs, paving the way for fatal errors.
But back to wallpaper. Home design having recently become a thing for the Victorian middle classes, one of the most popular colours to be used in the home was Scheele's Green (named after Swedish chemist Carl Wilhelm Scheele, who invented green arsenic pigment in 1775.) You can guess where this is heading, can't you?
And indeed, people were affected by the arsenic in the green dye that flaked off the wallpaper. Heat and/or moisture could provoke a toxic atmosphere making the whole family ill, or worse. Around the 1860's doctors began to realise that these so-called mystery illnesses were due to the toxic fumes from the arsenic in wallpaper, although health experts were ridiculed for suggesting such a thing, not least by the companies who actually manufactured wallpaper. Eventually the use of arsenic began to be regulated by the government around the 1880's.
The use of lead
Lead piping was used to transport water so drinking water could be tainted by lead it had picked up from the piping. As if that wasn't enough, lead was used in paint to stop it from flaking. Furniture, cots and children's toys would all be painted using this deadly substance. We all know young children tend to put their toys in their mouths, and in this way, they could poison themselves simply by playing.
Gas lights
If you had only ever known light sourced from fire and candles, the introduction of gas lights during the Victorian era must have been unbelievable. Being able to control the number of hours of light in a day was a whole new ball game. The Victorian passion for ornate decoration meant that a huge range of stunning lamps were manufactured, and many of these have survived to date.
But the drawbacks existed. There were two types of gas available – gas from coal which was highly flammable and which ran the risk of intoxication from carbon monoxide fumes. Natural gas could give off large flames, which was extremely hazardous next to the flowing drapes and curtains in favour at the time. Furthermore, due to the lack of regulations, workmanship could be shoddy with pipes fracturing, flames. fires and explosions. The impure gas could give off sulphuric acid, not only causing foul smells but also causing suffocation.
Most of these dangers within the home were present for all the members of the family, but it was children who suffered the most. Infant mortality was extremely high in Victorian England, reaching as much as 33% in some areas of London in 1849. Not only was this due to the toxic quality of the air in industrialised areas. lack of medical knowledge and health and safety regulations, but also the hidden dangers within the home itself.
The pandemic may have taught us that we can't take life for granted- still, how lucky we are today to live in an age with both safety regulations and greater medical knowledge.